Spring is right at the corner. I was so looking forward to the smell of sunshine and feel the color of the world. But sadly, I've found a pretty butterfly laying and not moving at my garden…
<-> swipe for close up!
Most of the times, tears help releasing the negative emotion, which isn't a bad thing really. So I gotta "decorate" my tears this time, with Insomnia Angel . Eyes sparkling. Thanks for accepting me as one of the brand's blogger. I've been Insomnia Angel's fans for a loooooong time if you have noticed in my blog. The eyes sparkling is an animated attachment, which is hardly presented in a static photo. So, I have included a gif here for a clear demonstration!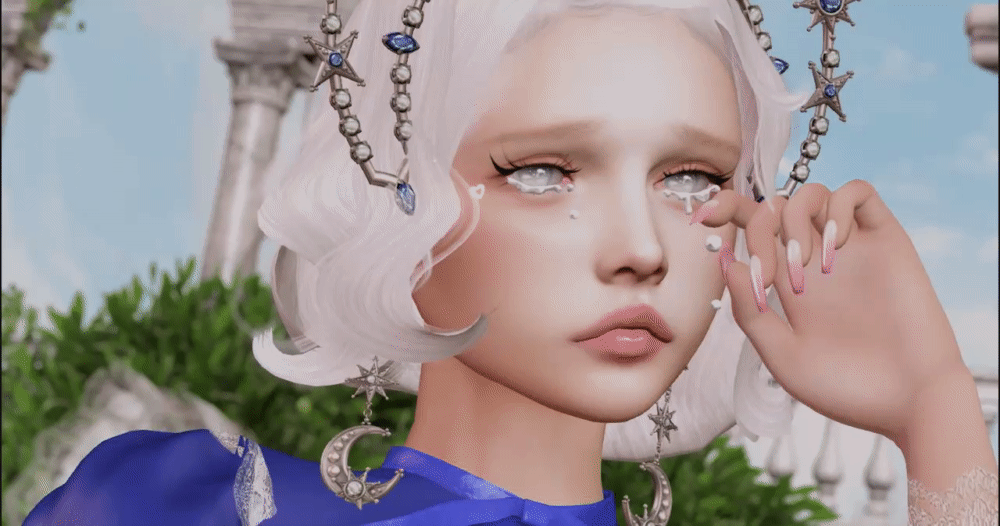 This collection includes 3 different styles and can be found at Insomnia Angel store.
And here we have my lovely items that I am featuring:
Hair: tram M0308 hair5 !!fat bouns!! °˖✧◝🆕◜✧˖° Collabor 88 Mar
Eyes: Stardust – Heaven Eyes °˖✧◝🆕◜✧˖° Skin Fair 2023
Eyes sparkling: Insomnia Angel . Eyes sparkling (Heart)
Brows: rotten . cry baby brows
Skin: MUDSKIN – Tae Hee
Halo and earrings: Random Matter – Inaya
Outfit: Kiru – Tailor Bolero
Tattoo: Stardust – Aliyah
Nails: polar<3bunny. lovesick nails °˖✧◝🔥◜✧˖° The Warehouse Sale Feb
Backdrop: K&S – // Dolce far niente. Backdrop
Plants: kotte – plant – plant bundle (rez) °˖✧◝🆕◜✧˖° Kustom 9 Mar
Butterfly: ~MR~Butterfly Blue~
Thanks for stopping by!
-Fine…+962